Port of Spain, October 1, 2021: On Friday, October 1 2021, Minster of Youth Development and National Service (MYDNS) the Honourable Foster Cummings visited the refurbished site at Vehicle Maintenance Company of Trinidad Tobago (VMCOTT), Beetham Gardens, Laventille.
Minister Cummings, accompanied by representatives of the Ministry of Youth Development and National Service, VMCOTT, the Civilian Conservation Corps (CCC) and the Trinidad & Tobago Defence Force Reserves (TTDFR), toured the facility where trainees of the CCC are pursuing Auto Mechanics.
According to Minister Cummings, "Positive developments like these are taking place at the Civilian Conservation Corps with VMCOTT's guidance and assistance."
During the walkthrough, the Minister also spoke with the trainees and commended the CCC, TTDFR and VMCOTT's Executives for their excellent work thus far. He further elaborated that he "envisions the expansion of programmes like these to grasp a broader segment of our youth population as a platform for positive self-development and security."
The Ministry of Youth Development and National Service remains committed to working with key stakeholders to promote youth development and encouraging civic-minded citizens to contribute to National Service across Trinidad and Tobago.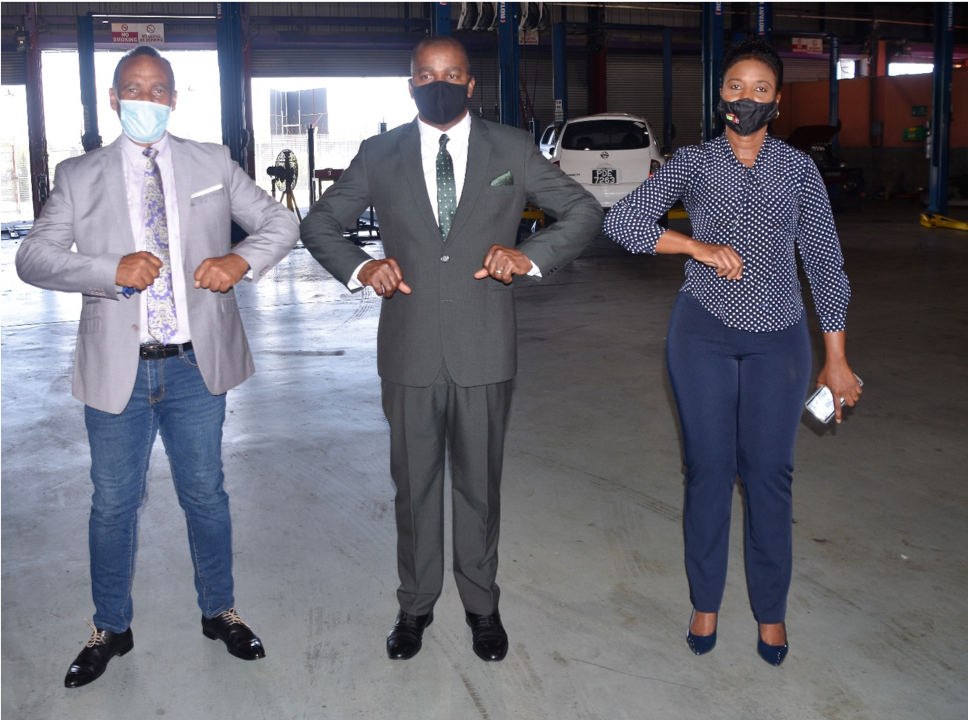 -END-