Port of Spain March 15th, 2022. Youth Development and National Service Minister, the Honourable Foster Cummings, today, met with the Member of Parliament for Toco / Sangre Grande, Honourable Roger Monroe, to identify a suitable site for a Non-Residential Youth Development Centre (YDC) at Turure Road, Guaico, Sangre Grande.
Minister Cummings was accompanied by a team from the Ministry of Youth Development and National Service (MYDNS) including Director of Youth Affairs, Mr. Sean Ramrattan; Advisor to the Minister, Ms. Gail Sooknarine and Technical Advisor to the Minister, Mr. Anthony Garcia. Mr. Garcia, who chaired the Advisory Committee for the Youth Development Apprenticeship Centres (YDACs) and Non-Residential Youth Development Centres (YDCs), recently presented a report on the restructuring of the YDACs and YDCs.
The establishment of a Non-Residential YDC in Sangre Grande will bring to the residents of Guaico and Turure a suite of training programmes, sporting facilities, as well as agricultural and entrepreneurship opportunities. Training will be offered in areas such as Agriculture, Tiling, Carpentry, and Air Conditioning.
The Ministry of Youth Development and National Service remains committed to bringing all key stakeholders together to promote youth development and encourage civic-minded citizens to contribute to national service across Trinidad and Tobago.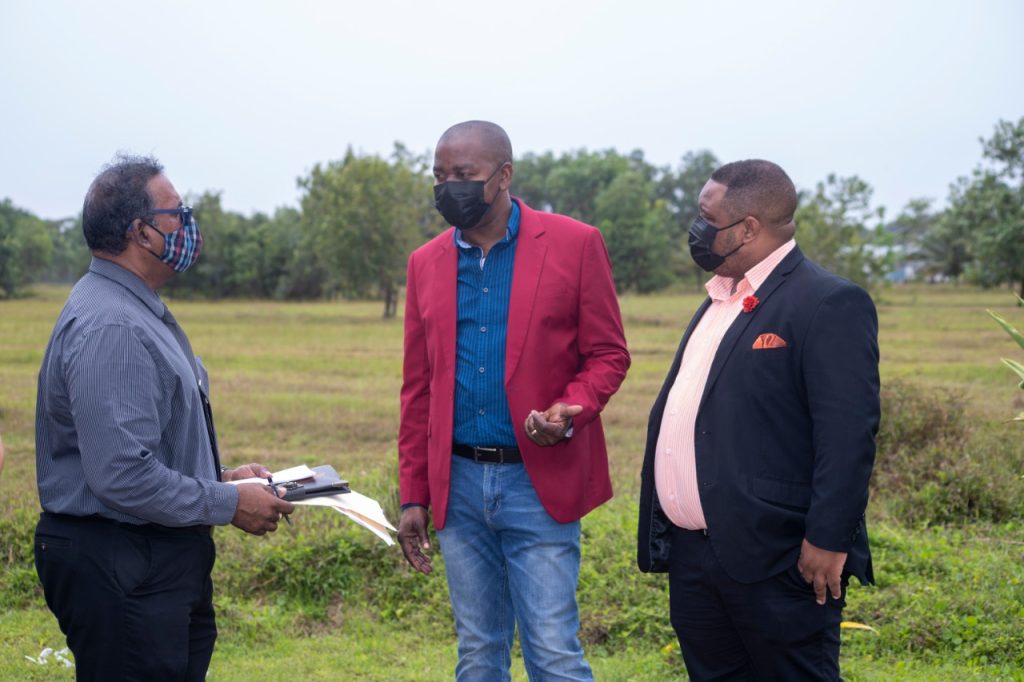 -END-