Youth Development and National Service Minister, the Honourable Foster Cummings, yesterday, August 11 2021, signed the Letter of Intent on behalf of the Government of the Republic of Trinidad and Tobago (GoRTT), to partner with the United Nations Country Team, for the implementation of the Generation Unlimited initiative.
Dr. Aloys Kamuragiye, UNICEF Representative for the Eastern Caribbean, who signed on behalf of United Nations Country Team, stated that "Trinidad and Tobago is the only country in the Caribbean that is implementing Generation Unlimited."
Generation Unlimited (GenU) is a global multi-sector partnership which aims to to meet the urgent need for expanded education, skill development and employment opportunities for young people aged 10-24, with particular focus on those most vulnerable and marginalized.
Chief Executive Officer of GenU, Mr. Kevin Frey, who attended the event virtually, highlighted that "today's generation of young people are the largest in history. They represent one quarter of the world's population. They are both our present and our future."
Minister Cummings, during his feature address, stated that he was pleased "to sign on behalf the Government of the Republic of Trinidad and Tobago, as we collaborate with Generation Unlimited, to transform the lives of the five hundred and fifty thousand (550,000) plus young people across Trinidad and Tobago." He expressed his excitement to "join forces to provide our youth with access to training and to equip them with the requisite skill-set to unearth their entrepreneurial capacity and stand out before future employers". The Minister note that he was eager "to work for and with our youth to fight for the sustainable development of Trinidad and Tobago."
Permanent Secretary Mr. Farook Hosein and Director Youth Affairs Division, Mr. Sean Ramrattan were also in attendance at the Ceremony, which took place at the NEDCO Head Office, Queens Park East, Port of Spain.
The Ministry of Youth Development and National Service remains committed to working with key stakeholders, such as the United Nations Children's Fund and Generation Unlimited that make significant contributions to the development of youth across Trinidad and Tobago.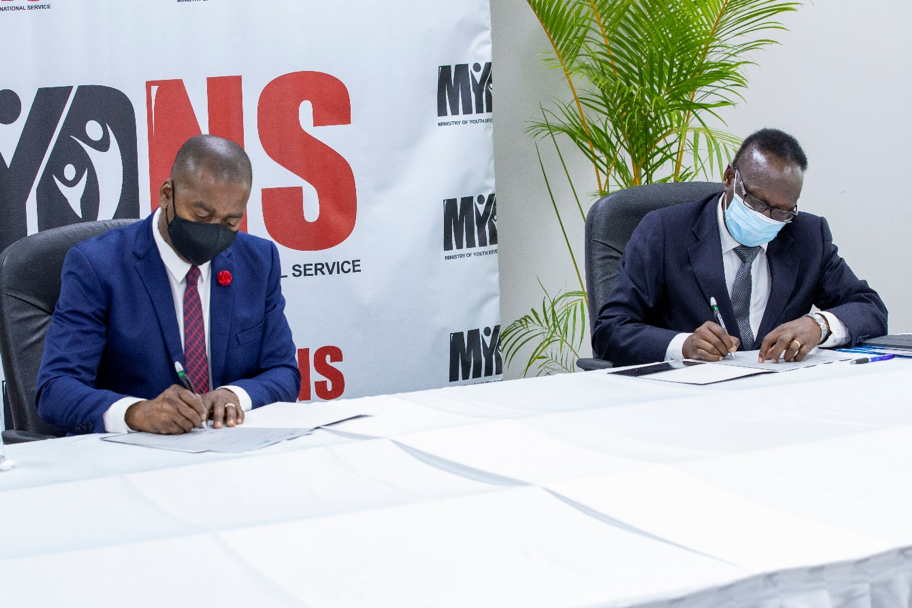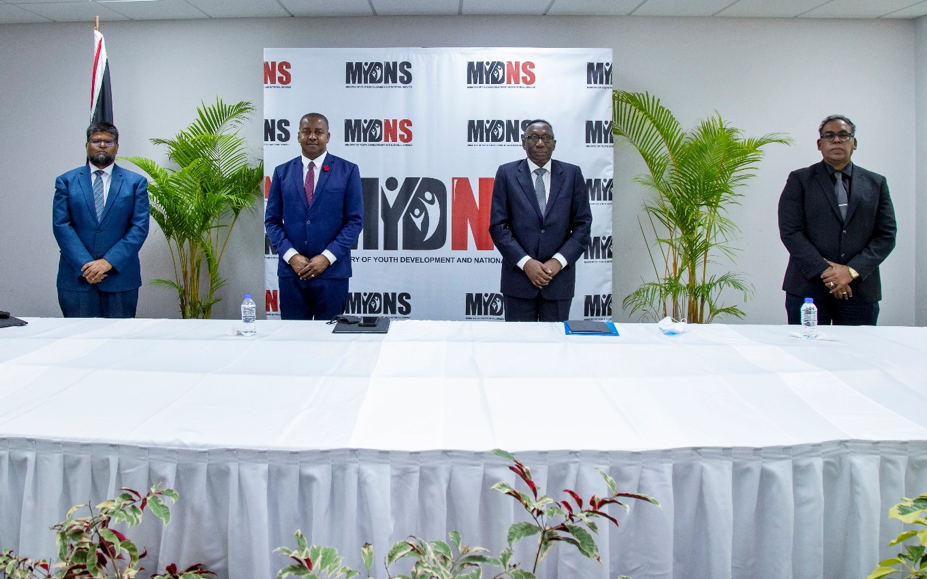 -END-